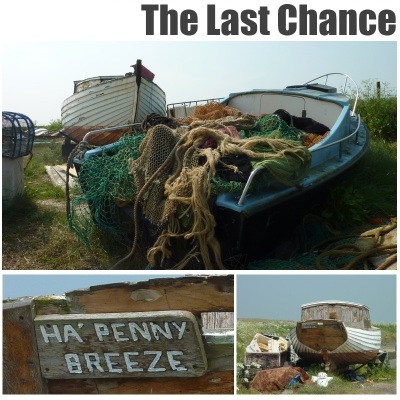 I write songs and record them at home using guitars, keyboards, electronic drums and various other instruments. I've been making music for the last thirty years, but very little of it has ever been heard by anyone other than myself. Perhaps that will change as I make my musical archive available for anyone to hear via this site.
I've recovered from old cassettes just about everything I recorded during the 1980s and 1990s, and written background information about the songs and their evolution. There is quite a substantial catalogue of work here, so feel free to explore.
After a near 20-year hiatus, "The Last Chance" - my one-man band - "reformed" and resumed recording music again in 2011. I'm continuing to add new work to the site - the home page Activity Stream lists my latest songs, recordings and performances, and my work in progress is charted in the Studio Notes section.
When I have enough completed pieces to make an E.P or an album, I intend to release them officially via Bandcamp. I don't really expect anyone to ever pay for my music, but you never know...
Thank you for showing an interest in this site - I hope you find some music to enjoy!
Alan Lee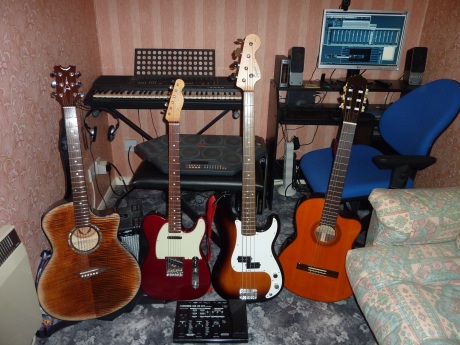 More new music
May 21st
I've been a bit lax with updating this site recently, but have now added my last two completed songs - "Soft Landing" and "These Days" - enjoy!
The music keeps coming...
Apr 14th
I've now completed a new version of "October Trains" for inclusion on the new album, and a re-titled "Hypnogroove" with added lyrics is next up for recording.
Another new song
Mar 31st
Track 2 for my proposed new album has been completed and uploaded - "Don't Ask Why". This took 12 days in the studio to complete.
"So Long" arrives
Mar 3rd
My newest song is now complete and on the site. I really think this is my best production to date, so please have a listen!
Almost there...
Feb 27th
I am close to completing a brand new track - just got to sing it properly (!) and fine tune the mix and it will be ready - hopefully this weekend. It's sounding very good to my ears, and a bit of a departure from my recent works.
Latest update
Jan 22nd
Despite me saying that the Ha'penny Breeze E.P. was complete, there were still a few places where the drums sounded naggingly out of time. So I have gone through a further painstaking process over the last week to fine tune all of the drum parts, and then ensure that all the instrument parts are in line with them. No significant changes to the mixing or mastering settings, just lots of editing. Finally I think it is done, and the latest (and hopefully final) versions were uploaded this evening. "Fly" and "Bang The Drum" have benefitted most from this process - at last the drums don't sound like they are dragging behind the beat! However, all five tracks have had significant surgery, and I hope the difference is evident. As for new work, I intend to make some progress in February.
"Ha'penny Breeze" remasters
Dec 30th
The "Ha'penny Breeze" remasters have arrived - and the whole E.P can now be played on the new Album Player page.
"Ha'penny Breeze" in the Album Player
Remixes delayed
Dec 22nd
The promised remixes of "Ha'penny Breeze" have been delayed due to me tinkering with them further. In the meantime, here is a video I recorded the other day - an impromtu, chilled-out live performance of four of the tracks from the E.P.
"Ha'penny Breeze" Live on YouTube
"Ha'penny Breeze" revisited
Dec 10th
Been very busy over the last week revisiting the "Ha'penny Breeze" tracks. Editing to fix some mistakes, remixing, remastering...the five tracks are now sounding better than ever. I will upload the latest mixes to this site later this week.
"Shadow Story" complete!
Dec 2nd
"Shadow Story" is now just about complete, and I have a mix that I'm happy with. I've uploaded it to Soundcloud, and I will put it on this site later this evening.
Shadow Story on Soundcloud
"October Trains" video
Nov 19th
I've finally uploaded the October Trains video to this site, after some tweaking to the effects which I think improves on the YouTube version. Due to the way the "activity stream" above works on recording date rather than upload date, it shows as second on the list, but it was actually uploaded on 19th November. Perhaps I need to work on that part of the site.
News update
Nov 11th
I have my M-Audio AV-40 speakers now, but haven't yet mounted them properly on stands. There will be a new page in the Gear Gallery and photos in due course. I am currently working on a recording of "Shadow Story" (previously "Improvised Song").
On the radio
Nov 2nd
I got my first ever radio play, of sorts, on October 31st when "Fly" was played on "Benedict's Box", an online show hosted by Big Brother 13 housemate Benedict Garrett. The link to listen to the show is below. In other news, still waiting for my AV-40 speakers to arrive!
Benedict's Box
"October Trains" - the video!
Oct 30th
I wasn't entirely happy with the guitar sound on the first version of "October Trains", so I did another version on Sunday and filmed it this time as well. I haven't had time to load the video to this site yet, but for now here it is on YouTube.
October Trains on YouTube
New song alert!
Oct 25th
I came up with an musical idea while messing around with looping at the weekend, wrote some lyrics for it during the week, and recorded it today in a live performance. I'll add a page for the song shortly, but for now here it is on Soundcloud.
"October Trains" on Soundcloud