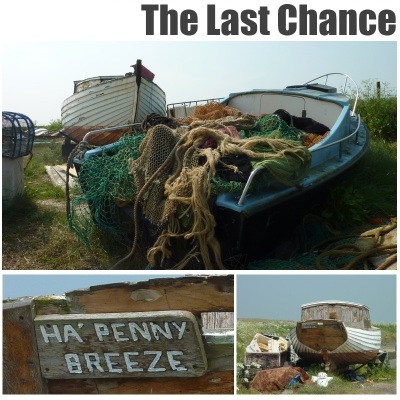 A collection of five instrumental tracks recorded between June 2011 and February 2012. Four of them are based around acoustic guitar patterns, the other ("Fly") is all electric.
These tracks marked my return to home recording after a gap of almost 20 years, and my debut in digital recording. They may be a little rough round the edges, but a final round of remixing and remastering in December 2012 got them to a state that I am very happy with.
The title comes from the name of a derelict-looking boat that I noticed in the backwaters around Barling. I thought it reflected the atmosphere of these pieces. It's also the name of a British movie made in 1950.
Dummy text
Upstream
Written May 2011
Version 1 (of 1)
Recorded 5th-6th June 2011
Sunshine
Written December 2010
Version 2 (of 2)
Recorded 7th-13th June 2011
Fly
Written July 2011
Version 1 (of 1)
Recorded 28th-29th July 2011
Dove
Written October 2011
Version 1 (of 1)
Recorded 7th-9th November 2011
Bang The Drum
Written February 2011
Version 1 (of 1)
Recorded 12th-22nd February 2012